*******THIS WORKSHOP IS CURRENTLY FULL AND SIGN UPS ARE CLOSED.********
E-mail us if you want to be placed on our e-mail list for future workshops!
scrapsnshit@gmail.com
I am so excited to collaborate with the sweet lady behind
deliciousnoise
and host this scraps&shit workshop!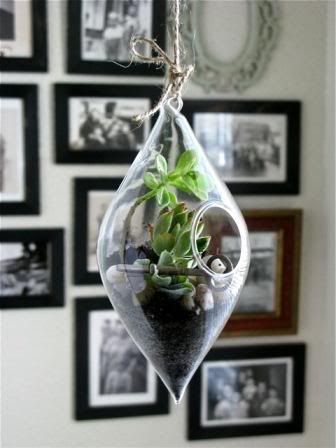 It seems like everyone's got terrarium fever! If you (too) have trouble keeping green things alive this just might be the thing for you. We will be building succulent plant terrariums that require very little maintenance and don't need a lot of sunlight.
The sliding scale to attend is only 15-25bucks, whatever you can scrounge up in your coin purse.
ALL supplies included:
*handmade terrarium container
*soil composition
*gravel
*plants
*twine/fishing line (to hang your little garden)
*special watering tool to make it a breeze to water your plants
*care instructions
The first five early birds to sign up will get their pick of the 2 lovely glass containers (pictured). Everyone else will be surprised!
RSVP to scrapsnshit@gmail.com and hurry space is limited!