I would love to find a poncho for winter this year. While keeping an eye out for that the last time I was out thrifting it up, I came away with this oversized sweater. For now it can function like a cloak, to hold me out from making any irrational
purchases
right? It was the perfect thing to throw on while I sat out and read this afternoon. I recently finished
Atonement
and now picked up the latest from Ian McEwan,
Saturday
.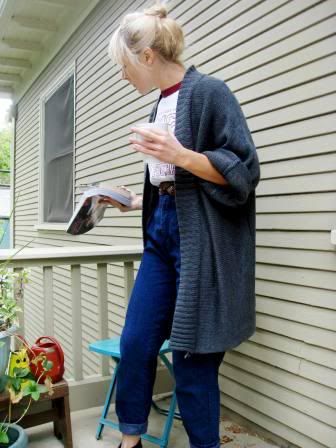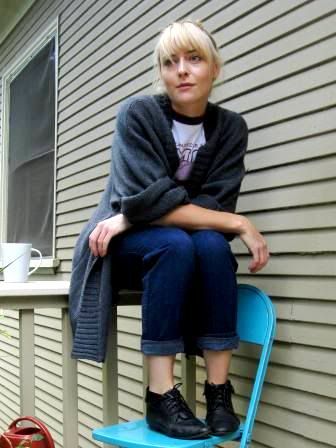 I was told by a certain 5 year old that since the book is called
Saturday
, I am only allowed to read it on Saturday, but with her off at school and the other one napping I CAN DO WHAT EVER I WANT.
Thank you and good night.